Roman Shrestha, Ph.D., MPH
Principal Investigator
Affiliations
Assistant Professor, University of Connecticut
Assistant Professor Adjunct, Yale School of Medicine
Visiting Senior Lecturer, University of Malaya (Malaysia)
Curriculum Vitae (CV)
Phone: 860-486-2446
Email: roman.shrestha@uconn.edu
Education
2017 Ph.D., Public Health (University of Connecticut)
2013 Master of Public Health (University of Connecticut)
2011 B.S. (Wiley College)
Dr. Roman Shrestha is an Assistant Professor in the Department of Allied Health Sciences and a Principal Investigator at the Institute for Collaboration on Health, Intervention, and Policy (InCHIP). He completed his doctorate at the University of Connecticut and a postdoctoral fellowship at Yale School of Medicine. Dr. Shrestha's research has primarily centered on interventions and implementation science at the interface of HIV and substance use with a particular focus on HIV prevention and treatment issues. Specifically, his work emphasizes on the design, delivery, and placement of biomedical and behavioral interventions for optimal use in various settings. More recently, his research has evolved to include the development, adaptation, and testing of mobile technologies (mHealth) apps to improve treatment outcomes in key populations, including PWID, sexually diverse groups (e.g., MSM, TGW), and migrant workers. He has conducted research in a range of settings, including community and healthcare, addiction treatment, and criminal justice settings, both domestically and internationally. He currently serves as the Principal Investigator on multiple NIH-funded and industry-funded grants. Dr. Shrestha is also an Assistant Professor Adjunct at Yale University and a Senior Lecturer in Medicine at the University of Malaya in Kuala Lumpur, Malaysia. He regularly serves on the NIH and CDC grant review panels, reviews for a number of the top peer-reviewed journals in the field, and serves in an editorial capacity for three internationally recognized journals in public health (AIDS & Behavior, Contemporary Clinical Trials, and BMC Women's Health).
Antoine Khati, MD
Lab Coordinator, Shrestha Lab
MS Student
Health Promotion Sciences
University of Connecticut
Email: antoine.khati@uconn.edu
Antoine is a current graduate research assistant at the Department of Allied Health Sciences at the University of Connecticut. He graduated from the American University of Beirut and earned his medical degree in 2020. He is also presently pursuing a Master's of Sciences degree in Health Promotion at UConn. He is particularly attentive to research at the interface of infectious diseases and access to care in key populations with a particular focus on HIV/AIDS treatment and prevention and opioid use disorder. Antoine aspires to become a practicing physician specializing in infectious diseases while concomitantly advancing in this research field.
Kamal Gautam, MIPH (SRH)
Project Coordinator, Nepal Project
PhD Student
Health Promotion Sciences
University of Connecticut
Email: kamal.gautam@uconn.edu
Kamal holds an MSc in International Public Health specializing in Sexual and Reproductive Health from Liverpool School of Tropical Medicine, UK, with a Chevening scholarship. He was first introduced to Sexual and Reproductive Health and Rights (SRHR) and HIV/AIDS issues as a youth activist in 2013. Since 2014, Kamal's work has centred around SRHR program management, research, capacity strengthening, regional and international advocacy and partnerships that promote and advocate the rights to health care, especially for people of marginalized sexual orientation, gender identity and sex characteristics. His research interests lie at the intersection of sexuality and health disparities with a primary focus on HIV/AIDS prevention and treatment and access to sexual and reproductive health and rights.
Francesca Maviglia, MPH
Project Coordinator, iRaPID Project
Postgraduate Associate
Yale University
Email: francesca.maviglia@yale.edu
Francesca joined the Shrestha Lab driven by her interest in harm reduction, drug user health, and decriminalization and destigmatization of drugs. Previously, she worked on sex worker rights and harm reduction policy at both the local and state levels, as an acting Clinical Fellow with the Yale Global Health Justice Partnership. Francesca holds a BA in Philosophy, Politics, and Economics (PPE) from Yale-NUS College and an MPH in Social and Behavioral Sciences from the Yale School of Public Health.
Christopher Richter
Project Coordinator, APT Project
APT Foundation
Email: cprichte@usc.edu
Chris graduated from New York University in 2020 with a Bachelors of Science in Neuroscience and a minor in Mathematics and is now currently pursuing his Masters of Public Health remotely through the Keck School of Medicine of the University of Southern California, concentrating on Biostatistics and Epidemiology. While at NYU, he assisted in research looking at the neural connectivity in aggression behaviors in mice and is now working at the APT Foundation researching how treatment for opioid use disorder impacts dietary habits and sugar intake among recovering addicts. Helping people is at the core of his beliefs and has traveled abroad to Haiti for clinical trips. He aspires to go to medical school after he finishes his masters degree and one day become a surgeon, while also conducting clinical trips to areas of need. Aside from his love in helping people, he also spends his free time volunteering at a local cat shelter.
Mohd Akbar
Project Coordinator, Malaysia mHealth Initiative
University of Malaya (Malaysia)
Email: ezra.ceria@gmail.com
Mohd Akbar, fondly known as Ezra by his colleagues and acquaintances, has been working at the Centre of Excellence for Research in AIDS at the University of Malaya as a research coordinator for the past 11 years. His work mainly focuses on key populations at high risk of HIV infection including prisoners, sex workers, transgender women and men who have sex with men (MSM). As a person living with HIV himself, he is mostly concerned by the increasing number of new HIV cases among the MSM community. Therefore, his research also focuses on chemsex, suicidality among MSM, and PrEP uptake. His work as research coordinator under the MyPrEP study has provided crucial information on the PrEP situation in Malaysia. Currently, he is the study coordinator for mHealth Malaysia, a collaborative series of research studies between the University of Malaya, the University of Connecticut and Yale University that looks into the utilization of mobile applications and AI-powered Chatbots to increase PrEP uptake and HIV testing among the MSM community. He is also actively involved with local HIV-focused NGOs not only as a researcher, but also as a community member.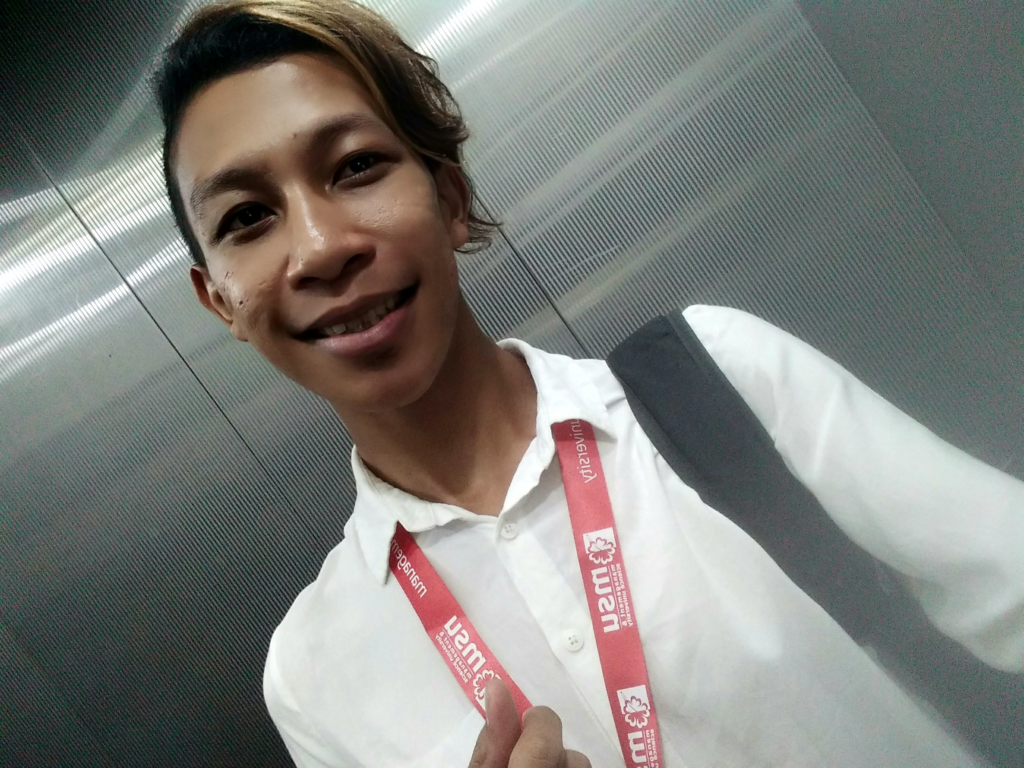 Nabil Razali
Research Coordinator, mHealth TGW Project
University of Malaya (Malaysia)
Email: nabil.razali@yale.edu
Nabil is a current research coordinator at the mHealth Malaysia initiative. Her work focuses on improving HIV testing and PrEP access for transgender women through the use of mHealth. She is currently involved in a collaborative series of research studies between the University of Malaya, the University of Connecticut, and Yale University. One of her ultimate visions is to witness transgender women in Malaysia having all the necessary and essential services for their health and well-being.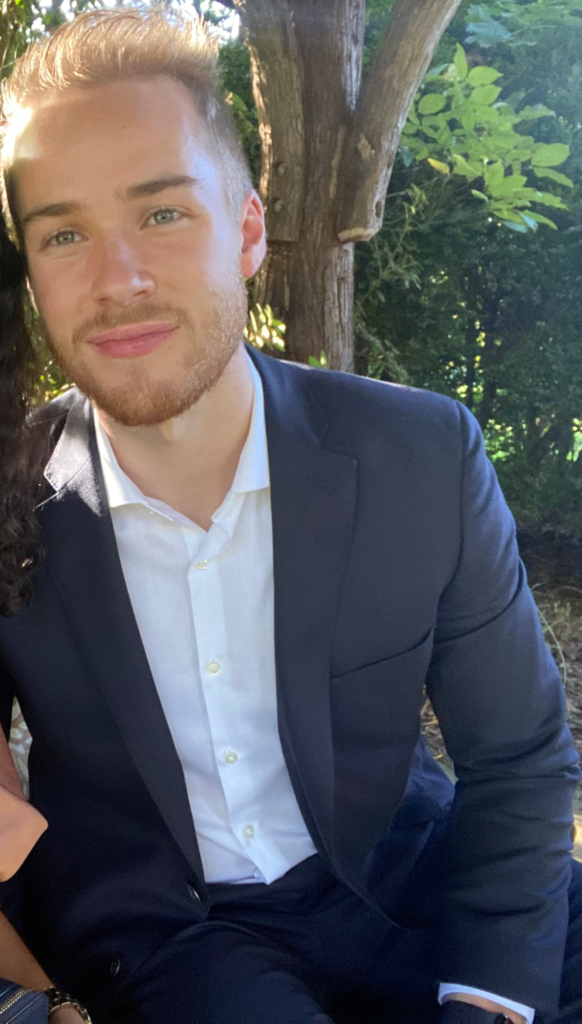 Nick Copenhaver
Resarch Assistant
MS Health Promotion Sciences
University of Connecticut
Email: nicholas.copenhaver@uconn.edu
Nick graduated from the University of Connecticut with a degree in Economics and then continued his education at UConn in order to get his Master's Degree. He is currently entering his second year of this Master's Program, which is a 2 year coordinated Health Promotional Science program. Once he finishes with his degree, he hopes to become a Registered Dietitian. Chris enjoys the clinical side of Dietetics as well as the research aspect, and so he is excited to contribute to this research team!
Jerome Jacobs
Research Assistant
Undergraduate Honors Student
University of Connecticut
Email: jerome.jacobs@uconn.edu
Jerome is an honors program student at the University of Connecticut. In addition to being a Rowe Scholar, he plans to study mental health issues of Asian Americans through public health and other care initiatives. The COVID-19 pandemic has highlighted the need for dedicated intervention to support the unique needs of Asian American citizens, and Jerome is excited to explore innovative health care strategies and treatments. He received the Holster Research Scholarship to develop a wearable continuous blood pressure monitoring device to prevent cardiovascular diseases during the summer of 2020 and the Gilman International Scholarship to study abroad at the National University of Singapore in 2022.
Anders Kleinbeck
Research Assistant
Undergraduate Student
University of Connecticut
Email: anders.kleinbeck@uconn.edu
Anders is an honors student attending the University of Connecticut. He is studying to earn a bachelor's degree in molecular and cell biology along with a minor in economics. In the past, Anders has conducted research in a laboratory studying the use of stem cell technology and genetic engineering techniques to prevent and treat autoimmune diseases. Anders plans to attend medical school following graduation and currently volunteers as an EMT in his free time.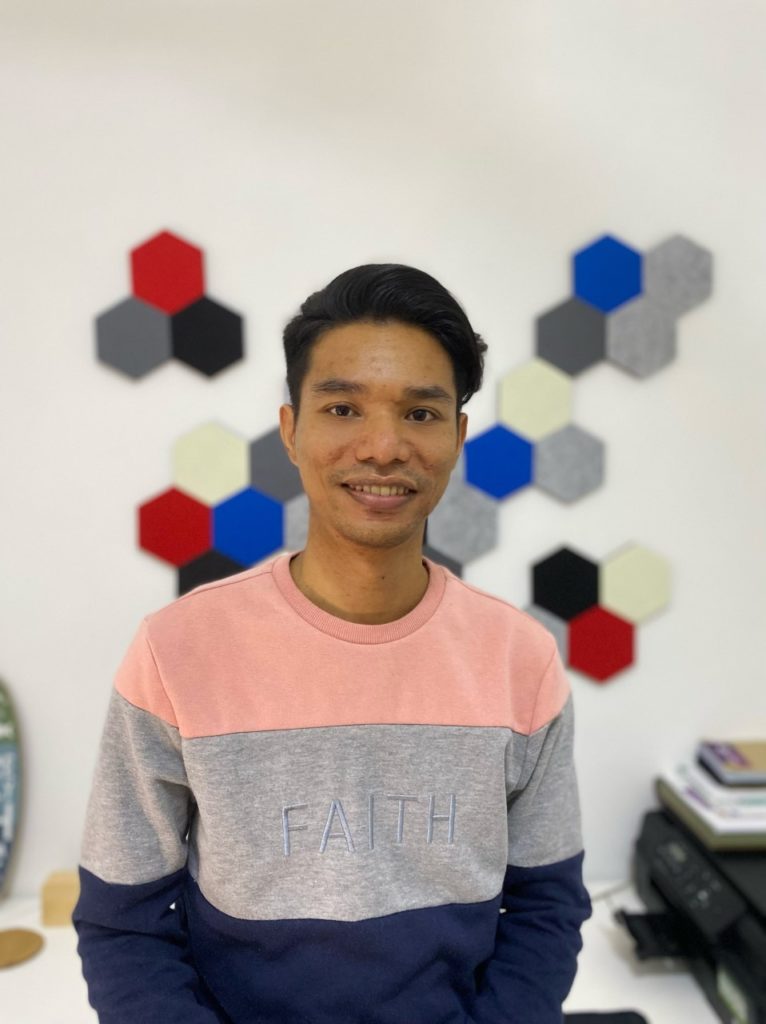 Wan Mohd Ikhtiaruddin
Research Assistant
University of Malaya (Malaysia)
Email: ikhtiar_aziz@yahoo.com
As an advocate for HIV, STI and harm reduction programs focused on MSM, Wan actively engages with underserved populations through the Kelab Belia Kebajikan Setia Alam (KBKSA/JEJAKA) platform since August 2018. As a certified Community-based Testing (CBT) officer under the Ministry of Health-Global Fund Program, he has been instrumental in assisting hundreds of MSM clients in accessing HIV and STI testing and linking them to primary healthcare. He has been involved in consultations with the Ministry of Health in Malaysia with regards to hepatitis C treatment in prison settings in collaboration with the Human Rights Commission of Malaysia, the Malaysian Prison Department and Country Coordinating Mechanism (CCM) key population representatives. He was also designated as a consultant for a Home-based Hepatitis C Self-Testing platform for key populations in Malaysia.
Beverly Bruno, BS
NIDA Summer Intern
Undergraduate Student
Brown University
Email: brunob@bu.edu
Beverly's research focus includes structural inequalities that disproportionately compromise minority communities' access to healthcare, consequent health implications, and how public health measures can work to better serve such populations. In her most recent role at the Center on the Ecology of Early Development (CEED), Beverly supported numerous maternal and child health-related studies, including the development of her own project focused on Black-White disparities in prenatal care quality, mental health outcomes, and maternal treatment-seeking behaviors. She earned her Bachelor of Science in Health Science with a minor in Biology from Boston University in January 2022, and will begin her Master's of Public Health program at Emory University this upcoming fall.
Aviana O. Rosen, PhD Candidate
Ph.D. Candidate
Health Promotion Sciences
University of Connecticut
Aviana graduated Cum Laude with a Bachelor of Arts from UConn in 2014 with a double major in Psychology and Human Development & Family Studies. She is currently a doctoral student in Health Promotion Sciences at UConn. In her time as a graduate student, Aviana was awarded a 3-year research fellowship with the Social Processes of AIDS T32 Training Program; and Best Oral Presentation, and Best Project of a Young Researcher at a Sexuality conference in Spain. Her research interests include HIV/STI prevention, health promotion among Latino and youth populations, substance use, and social/behavioral aspects of COVID-19.
William Eger, MPH
Postgraduate Associate
Yale University
William is a Postgraduate Research Associate at the Yale University School of Medicine and an Adjunct Professor in the Health Sciences at the University of New Haven. Will's primary research focuses on social vulnerability and infectious diseases using mixed methods and implementation science techniques. He has worked on several domestic and international projects related to the social determinants of health with a particular interest in HIV and other emerging and re-emerging infections. Will received his master's degree from the Yale School of Public Health in Infectious Disease Epidemiology and Global Health in May 2021.
Sydney Osborne
Undergraduate Honors Student
University of Connecticut
Sydney is an undergraduate student at the University of Connecticut. There, she is studying to receive her bachelors' in Allied Health Sciences. Sydney is also working towards receiving a master's degree in Public Health in a UConn 4+1 program. Upon completing her MPH, she intends to attend PA school to become a physician assistant. Before joining the lab in January 2021, Sydney had gained additional research experience by working on projects at the University of Connecticut Health and Yale School of Medicine.
Monique Kern
Undergraduate Student
University of Connecticut
Monique Kern is currently a senior at the University of Connecticut and working towards a degree in Allied Health Sciences with a minor in Psychology. Her post-grad plans include seeking her BSN through an accredited accelerated nursing program. She is deeply interested in the fields of oncology and women's health, having previously conducted research in these specialties. Within the past year, she has gained experience working with older in-patient adults, primarily experiencing delirium or living with dementia or Alzheimer's disease, at the University of Connecticut's John Dempsey Hospital in Farmington, CT.
Jessica Lee, MPH
Postgraduate Associate
Yale University
Jessica is a Postgraduate Research Associate at the Yale University School of Medicine. She recently graduated from Yale with a Master in Public Health in Social and Behavioral Sciences with a Concentration in Global Health. She is interested in understanding barriers to healthcare access in underserved populations, having done prior work with low-income communities and those involved in the criminal-legal system. She hopes to gain further experience working with vulnerable populations and advocate for greater health equity through research!
Alma Jeri-Wahrhaftig
Undergraduate Student
University of Connecticut
Alma is a senior Allied Health Science major with a concentration in public health and health promotion and has a minor in global studies. She is an ambassador for the College of Agriculture, Health, and Natural Resources and is a CAHNR Scholarship recipient. Alma is particularly interested in the intersection of culture and health, and how cultural beliefs impact health-related behaviors. She hopes to pursue this interest in the future by working as an epidemiologist to create culturally competent and sustainable healthcare interventions for at-risk populations around the globe.
Rayne Kim, MPH
Postgraduate Associate
Yale University
In 2019, Rayne Kim graduated from the Yale School of Public Health with concentrations in Chronic Disease Epidemiology and Global Health. Rayne's research interests are focused on the effects of conflict, health disparities, and risk factors for infectious diseases on the health outcomes of vulnerable populations. Her master's thesis focused on associations between life-time history of violence and mental health outcomes among urban refugees residing in Kuala Lumpur. Along with her interests in refugee health, Rayne also worked as a Postgraduate Associate at the Yale AIDS Program, coordinating projects involving the interface of infectious disease, substance abuse and HIV risk behaviors. She hopes to cultivate a career centered in human rights.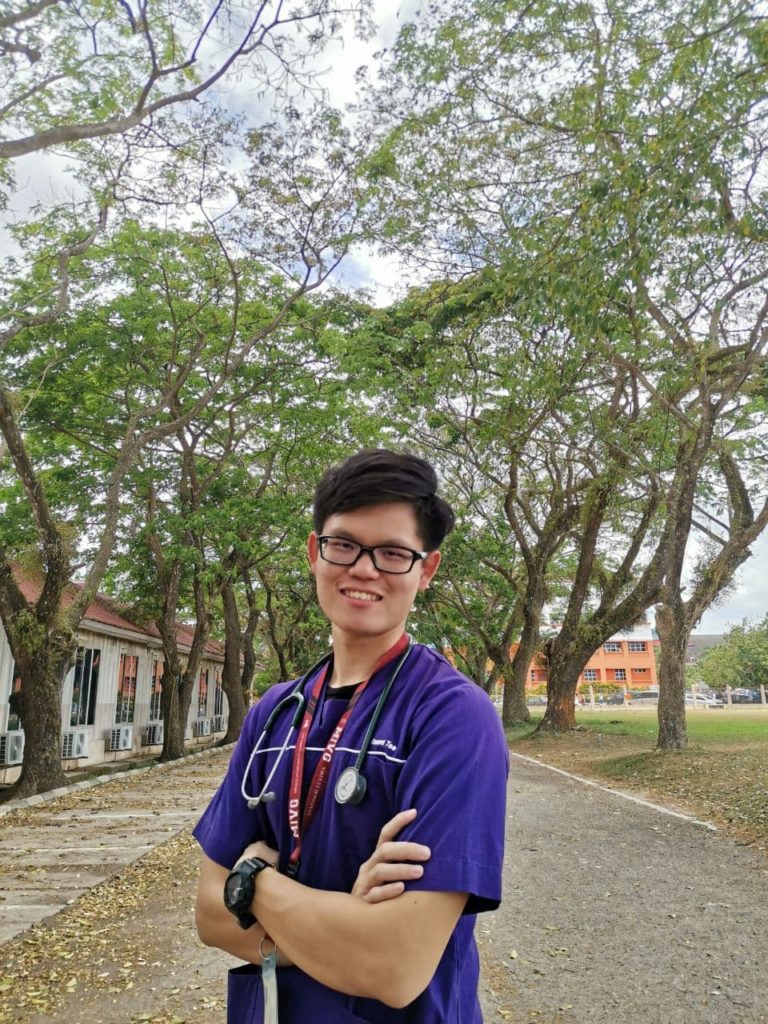 Vincent Tee, MD
University of Malaya (Malaysia)
Vincent is a recent medical graduate from the Health Campus of Universiti Sains Malaysia (USM). He is currently pursuing a Master of Science (Research) degree at Universiti Sains Malaysia and is involved in research projects pertaining to functional gastro-intestinal disorders and Hepatitis B &C. He is also a registered Hypnotherapist in Malaysia and hopes to provide a more expansive treatment approach for his patients. He is actively involved in innovative competitions such as the Medical Innovation Idea Challenge (MIIC) and the Novel Research Innovation Competition (NRIC). His medical appointment scheduler application, the WAIT app, earned a Silver Award recognition in both competitions. He is also a recipient of the Young Investigator Award for the YSN-ASM International Scientific Virtual Conference (ISVC) 2021.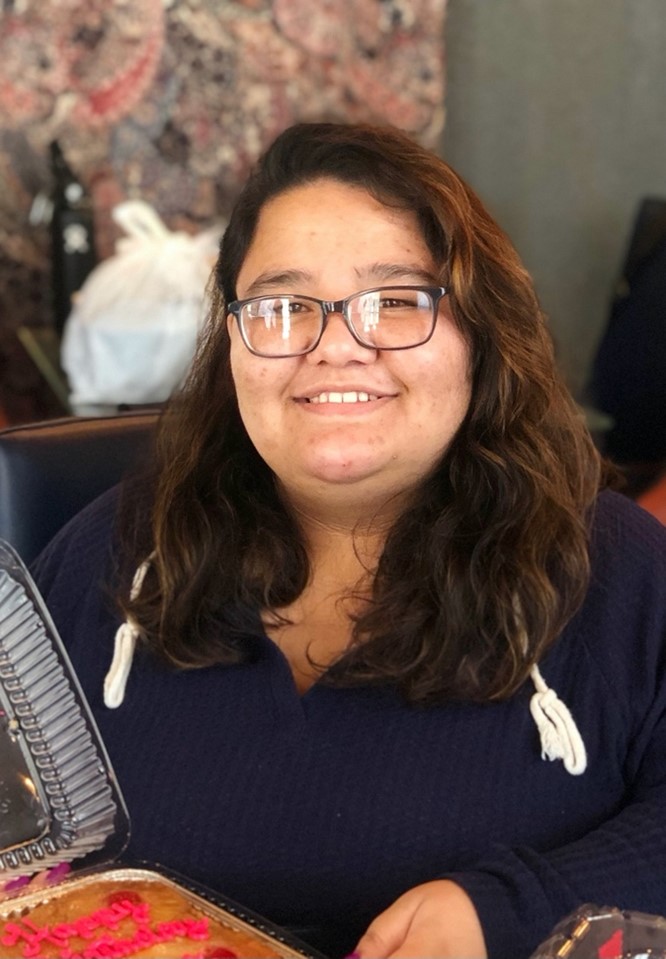 Asmita Basnet
Undergraduate Student
Sam Houston State University
The Nepal native, Asmita Basnet, is an undergraduate student at Sam Houston State University majoring in Public Health. Finishing her senior year strong, she has recently started an internship with BroadStreet, a community-centered software company. As an Emergency Data Relief Intern, she collects county-level data on COVID-19 vaccinations administered across states. Asmita plans to pursue a master's degree in epidemiology and global health. Her long-term goals are to work in public health on a global scale with the United Nations (UN), SAMHSA, or World Health Organization (WHO) in substance abuse and mental health issues.
Courtney DiCocco
Graduate Student
Southern Connecticut State University
Courtney is a research assistant who is currently in a Master of Psychology program at Southern Connecticut State University. She graduated undergrad with a BA in psychology from Central Connecticut State University (CCSU) in 2018. After graduating from CCSU, she took a few years off to gain research experience in a variety of labs where she learned neuroimaging and behavioral assessments. Courtney enjoys hanging out with her friends and family and exploring new places and activities. Her favorite food is sushi and she loves coffee.
Jeffrey Ralph B. Luces
University of Philippines (Philippines)
Jeffrey is an instructor at the University of the Philippines Manila, and a graduate student pursuing a master's degree in Health Research Ethics at the University of Malaya. He is also a physical therapist specializing in health promotion and sports. As an amateur researcher, he shared his research in international and local conferences. He recently presented his abstract "Physical Activity and Exercise Interventions to Reduce Activity Limitations in Children with Down Syndrome: a Scoping Review" in the World Physiotherapy Congress 2021. He is particularly interested in ethical issues related to research and healthcare among populations at high risk of contracting HIV.
Adam Zhang
Undergraduate Student
Yale University
Adam is an undergraduate junior at Yale University from Philadelphia, Pennsylvania. As a cognitive science major, Adam is interested in understanding the neural and behavioral aspects of social interactions, but he also has a passion to study the connection between medicine and society. Outside the Yale AIDS program, he is involved in local healthcare services, teaches local students, and is an active member of the Christian community. Additionally, Adam is currently involved in research at a Yale psychology lab that studies the risk factors for adolescent depression. He has had the opportunity to contribute to many publications and be a part of conference presentations as well.
Vadelia Forbes
Graduate Student
University of New Haven
Vadelia Forbes is a Master of Healthcare Administration graduate student attending the University of New Haven. She obtained a bachelor's in Public Health from Monroe College and her passion lies heavily in the area of community health. Her prior job roles include working as a clinical intern in a mental health clinic and working as a Case Manager. Vadelia's new job role as a research assistant will provide her with the unique opportunity to collect data that will have a meaningful impact in Public Health and will add to her experience before attending Medical School.